We are living in a unique time right now. Due to the "Global Lockdown" as it's being called, families are spending more time together than ever. As many are waiting for life to resume as "normal", God has provided an opportunity for husbands and wives to take advantage of this time together and strengthen their marriages.
The most important and influential things we can do is to pray together and read God's Word, applying it to our lives and conforming where we need. Nothing else will affect and strengthen our marriages more than this. We find strength in the Lord alone.
But we can also be intentional about enjoying this life that God has given us. Many times we become so occupied in the responsibilities of life that we forget to stop, take a look around us and simply delight in what the Lord has given. "This is the day that the Lord has made, we will rejoice and be glad in it!"
This is the heart and ultimate purpose:
That together as a husband and wife we enjoy the One who gave us life, breath, our marriage and every good thing.
So, take a moment and breath in deeply the goodness of God in the middle of trying times.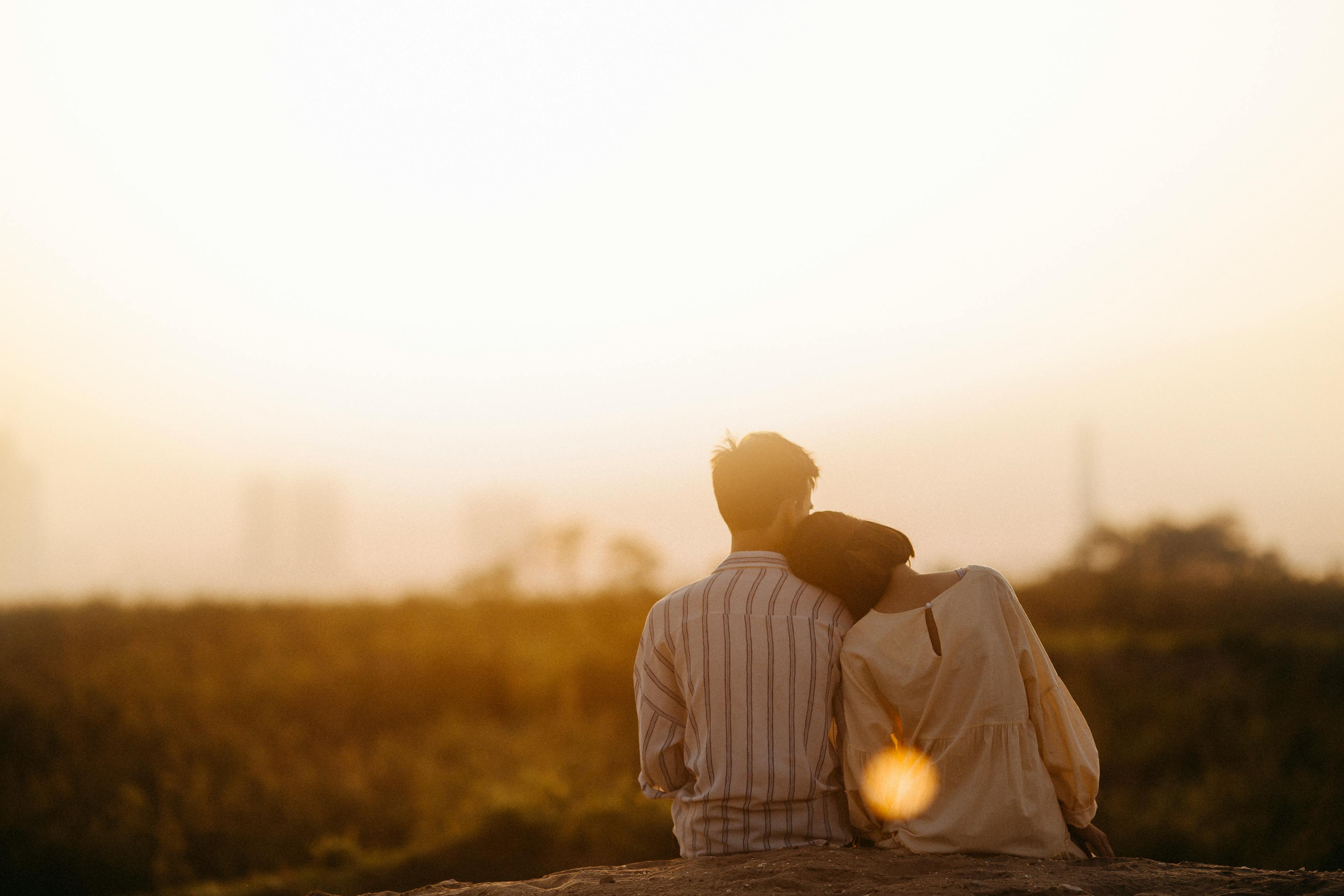 So without further ado, here they are:
Get Some Fresh Air Dates!
With so many public places, restaurants, etc. being closed, we are spending more time than ever in 4 walls.
I've seen that this can cause tension in families. Here just a few ways you can enjoy God's creation as a couple (or family):
1. Dine Outdoors
Change things up a little. Take your lunch (or dinner) to the patio. You can go as casual or fancy as you wish. Paper plates or fine china. Sandwiches and chips or a 3 course meal. Whatever you choose-just don't make it stressful. This is a time to relax and enjoy with your husband!
2. Pictures and Picnic in the Park
Grab your camera/phone and a simple lunch and head to the closest park. Try and be the most creative you can as you take photos with the beautiful backgrounds that the Lord has provided. As a result, you will both hone your photography skills and capture wonderful memories. [If you're in need of a lunch idea, feel free to check out my husband's recipe for this Strawberry Salad that I posted a while back. It's perfect for a spring or summer picnic!]
3. Road Trip
Nothing says "Road Trip!" like the gas prices today! It can be a short drive around town or an all day event. You can even pack a cooler and head over to a nearby town for a change of scenery. My husband and I took a ride around town the other day. It was raining and cold so we couldn't roll down the windows or get out, but I felt my spirit refreshed just spending a few minutes looking at creation instead of just the 4 walls of our house.
4. Feed the Ducks, Squirrels, Birds Etc.
Head to a State Park with some stale bread and watch how the birds/animals will gather. It's something I use to do as a kid and I loved, but I can't remember the last time I did this.
5. Movie Night in the Backyard
You don't need a projector-just your laptop. Grab a blanket (or chairs if you prefer). Pop up some popcorn and grab your favorite toppings and movie candy and enjoy!
6. Go Sunset or Star-gazing.
"The heavens declare the glory of God." (Psalm 19:1). How true it is. Slow down and be amazed at the beauty of the Living God who created every star and knows them all by name. And despite His grandeur and greatness, He loves you. May we say as David did, "When I consider Your heavens, the work of Your fingers…what is man that you are mindful of him or the son of man that you care for him?" (Psalm 8:3,5) . Thank him as a couple for His care and love for you.
7. Go Fishing
My husband enjoys fishing. I personally do not. But it's a way to enjoy some fresh air and spend time together, not just as husband and wife, but as friends.
8. Plant Flowers or Other Fun Home Project.
Yesterday, we planted some flowers together. It was a refreshing time outdoors, being creative and being amazed at the creativity of the Lord that is shown in such a variety of flowers. It's something we enjoy as a couple, but it can be any outdoor project that you like.
9. Go Bird/Animal Watching.
Animals are so fun to watch. We have bunnies, birds and a crazy squirrel in our yard. (No really, he is crazy…) They really can be quite entertaining, but many times we don't take the time to stop and observe them. Pull up a bird identifying app or website and have fun observing such interesting creatures of the Lord.
10. Light up the Fire-Pit.
If you have one, grab some hot dogs, hot chocolate and, of course, s'mores!
11. Corn Hole Competition
This is such a fun game. If you don't have at home and you like to diy., Pinterest has lots of ideas on how to make your own corn hole. But it can be any outdoors game. Make it fun!
12. Play in the Rain (Weather Permitting)
Quite a few years ago, my husband and I decided to do this and it made us feel like kids again. We came back in soaking wet, but it was so much fun we didn't care. Just don't do it if its cold outside, you don't want to end up sick!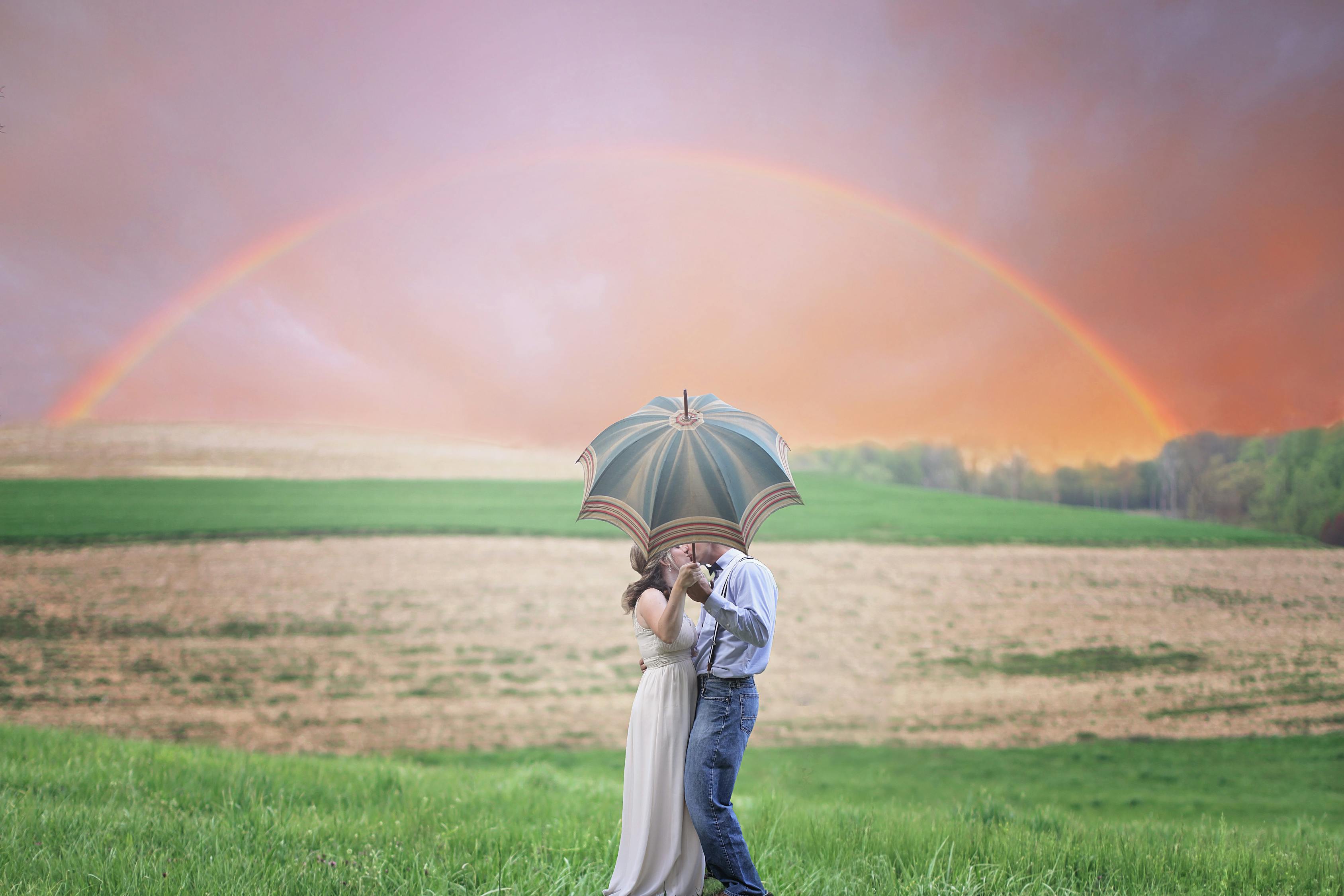 Get Moving!
I'm pretty certain I'm not talking about just my family when I say, during this quarantine we've eaten more than we have exercised. And it's starting to show! So, with gyms closed we need to find other ways to stay healthy and enjoy life.
13. Go for a walk.
It can be just a stroll after dinner in your neighborhood, a hike in a park, or a few mile walk on the riverfront. The goal is just to get moving, be active and spend time with your spouse.
14. Go for a bike ride.
If you have bikes this can be a fun option. Especially if you have a bike path in your town.
15. 'Be a kid again' date.
In Mexico, they celebrate "Kids' Day". So at our church we always have a celebration in the park and I think that the adults have more fun than the kids. We jump rope, take swings at the piñata, play tug-o-war and just have a good 'ole time. Try it, you might be surprised at how much fun you will have. Sometimes it's okay, and even good, to act like a child!
16. Play Basketball or Other Sport You Enjoy.
Other Date Ideas!
17. Learn to Say "I Love You" in Different Languages
There are many free apps out there [Say Hi App is one] that are so simple to use and have tons of different languages. We've used 'Say Hi" before and its so easy. Just pick the language you want it to translate into, say "I love you" in English, listen to the translation and see how well you can pronounce it. There's never too many ways that we can tell our spouses that we love them!
18. Hey, Good Looking, What You Got Cooking?
Challenge yourselves with a new recipe or cooking technique. And Bon' Apetit!
19. Game Night
Dust off the old board games and enjoy some healthy competition.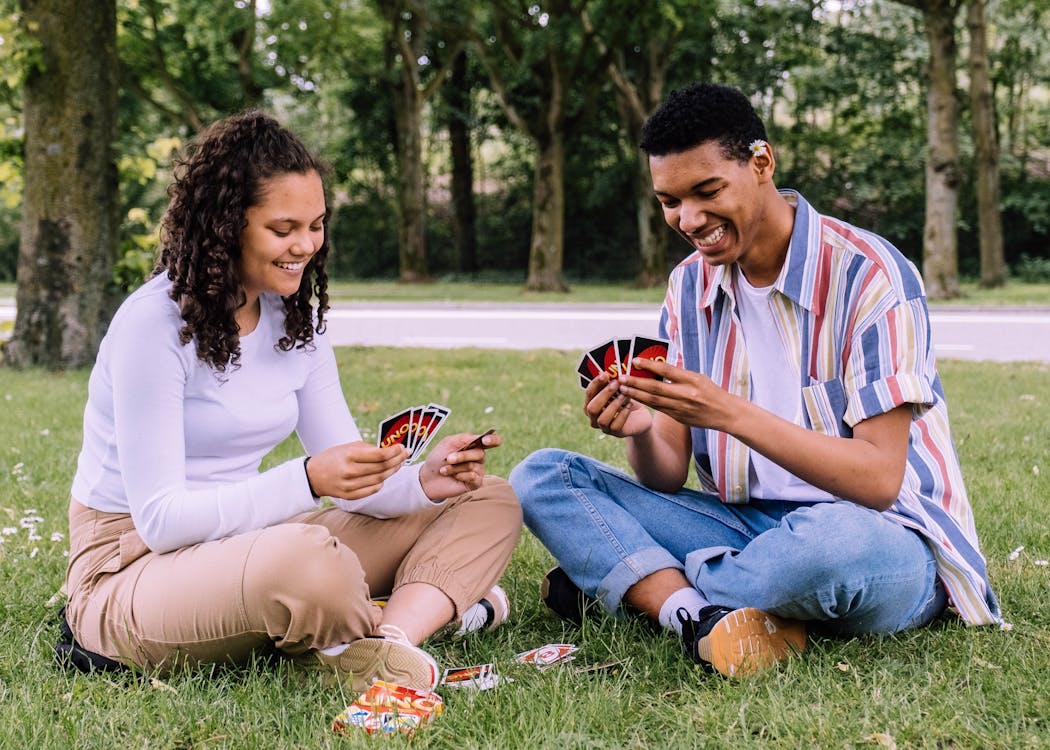 20. Read A Book Together (Song of Solomon in the Bible is a great choice!)
21. Dream Date
Get out some snacks, put on some calming instrumental music, light a candle and share your dreams with one another. They can be as small or as seemingly unreachable as you can imagine. Share your personal goals, dreams for the future, desires for your marriage, your dream home, dream vacation etc. Pray and ask God together what plans He may have for you as a couple. And maybe you can put pen to paper and make a plan of how you can accomplish one of those dreams/desires together.
And be a good listener-this is an opportunity to get to know your husband more!
22. Movie/Television Series Marathon
Cuddle on the Couch! All you need is a blanket and a sofa (and of course, a tv). Popcorn and cookies are optional!
23. Bring out the Old Photos
Make (or Buy) some cookies, put on coffee and hot tea and start reminiscing of times gone by. You can try my Cinnamon & Ginger Tea Recipe and here's a one-bowl absolutely delicious vegan chocolate chip cookie recipe by Pick Up Limes. I just recently discovered it and we are eating it waaay too much!
24. Learn Something New
Is there something that you have both been wanting to learn how to do, but haven't had the time? Now's a great opportunity!
25. MoneyDates
This costs a little the first time, but is free afterwards. MoneyDates material from Crown Ministries. Each "date" has questions for you and your spouse to answer. It's focused on getting to know how each one thinks regarding financial matters. It also an opportunity to set financial goals and plan for the future. It's something most of us don't do enough but is really important as a marriage. It's a great time to understand one another's point of view and get in alignment as a couple and with God's Word.
I challenge you to pick one of these dates to do with your husband this week.
If you do, please comment below–I'd love to know which one you picked!
And Remember–Enjoy the time you have with him. We're never promised tomorrow.